While browsing the web aka Internet, cookies are saved by browser for faster opening of sites later. The problem is many sites are unsecure and may leave potentially dangerous cookies on your computer which can be harmful.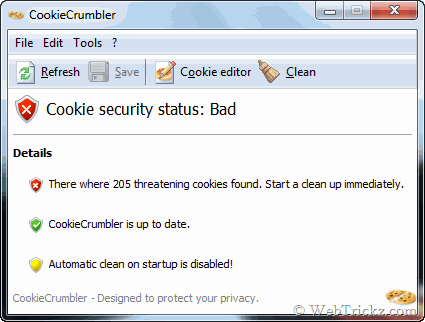 CookieCrumbler is a free app that enables you to easily manage cookies. Its well designed interface offers you versatile functions to delete, edit and sort cookies.
It can automatically detect and mark cookies which are dangerous or possibly dangerous. You have the full control about the cookies which should be deleted. There is also an option to do an automatically clean on system startup.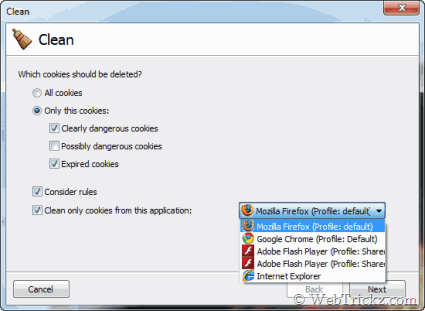 It can detect and remove cookies from major browsers, Adobe/Macromedia Flash Player, Apple iTunes, and other apps.
Works with Windows 2000, XP, Vista, Server 2003, Server 2008, 7
Download CookieCrumbler