As you know, Bing Search engine was released yesterday by Microsoft. Now, If you liked Bing and are confused whether to use Google or Bing for your searches, then Bing & Google is the easiest solution to your problem.

Bing & Google shows your searches both from Bing and Google Search, side by side and at the same time. It's very helpful if you want to compare your site rankings in both the search engines. Also, the search results are opened in the same window of Bing & Google.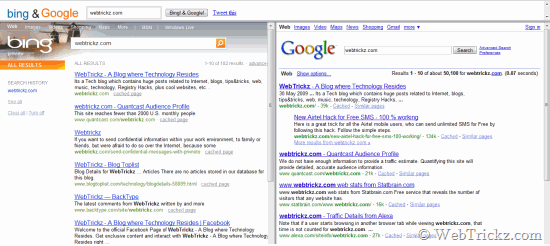 Other Alternate Services:
You must definitely give a try out to this amazing and cool services.
Check out this post if you want to set Bing as default search in browsers.