We are all happy with the Mi 4i officially launched and the pricing and availability revealed. But there are also other things that will strike us! ASUS launched the Zenfone 2 on the same day and there is the Mi 4 which is the flagship, oops sorry ex-flagship from Xiaomi, and so on. So what should one go for? What is the safest bet? While we wait up for the review units to turn up and we use them thoroughly and show up with a verdict, we decided to write this one up to bring out differences and what we think is good at this moment. Let's start with the specs sheet:
Specs Comparison between Mi 4i, Mi 4, and Zenfone 2 –
Mi 4i
Mi 4
Zenfone 2
Display
5.0 inch 1080 x 1920 pixels (~441 PPI pixel density)Corning Core Glass
5.0 inch 1080 x 1920 pixels (~441 PPI pixel density)Corning Core Glass
5.5 inch 1080 x 1920 pixels (~403 PPI pixel density)Gorilla Glass 3
Processor and GPU
Qualcomm MSM8939 Snapdragon 615Quad-core 1.7 GHz Cortex-A53 & quad-core 1.1 GHz Cortex-A53Adreno 405
Qualcomm MSM8974AC Snapdragon 801Quad-core 2.5 GHz Krait 400Adreno 330
Intel Atom Z3580 64 BitQuad-core 2.3 GHzAdreno 330
RAM
2GB
3GB
4GB
Internal Memory
16GB
16/64GB
16/32/64GB + expandable up to 64GB
Camera
13MP + 5MP
13MP + 8MP
13MP + 5MP
OS
MIUI v6 – Lollipop
MIUI v6 – KitKat
Zen UI – Lollipop
Battery
3120 mAh
3080 mAh
3000 mAh
Connectivity
Dual SIM, 4G LTE & 3G on both, Wi-Fi 802.11 a/b/g/n/ac, dual-band, WiFi Direct, hotspot,A-GPS, GLONASS, OTG
3G, Wi-Fi 802.11 a/b/g/n/ac, dual-band, Wi-Fi Direct, DLNA, hotspot , A-GPS, GLONASS,  OTG
3G, Wi-Fi 802.11 a/b/g/n/ac, dual-band, Wi-Fi Direct, DLNA, hotspot , A-GPS, GLONASS,  OTG
Price
12,999 INR
17,999 / 21,999 INR
14,999 / 19,999 /
22,999 INR
Key highlights of Mi 4i –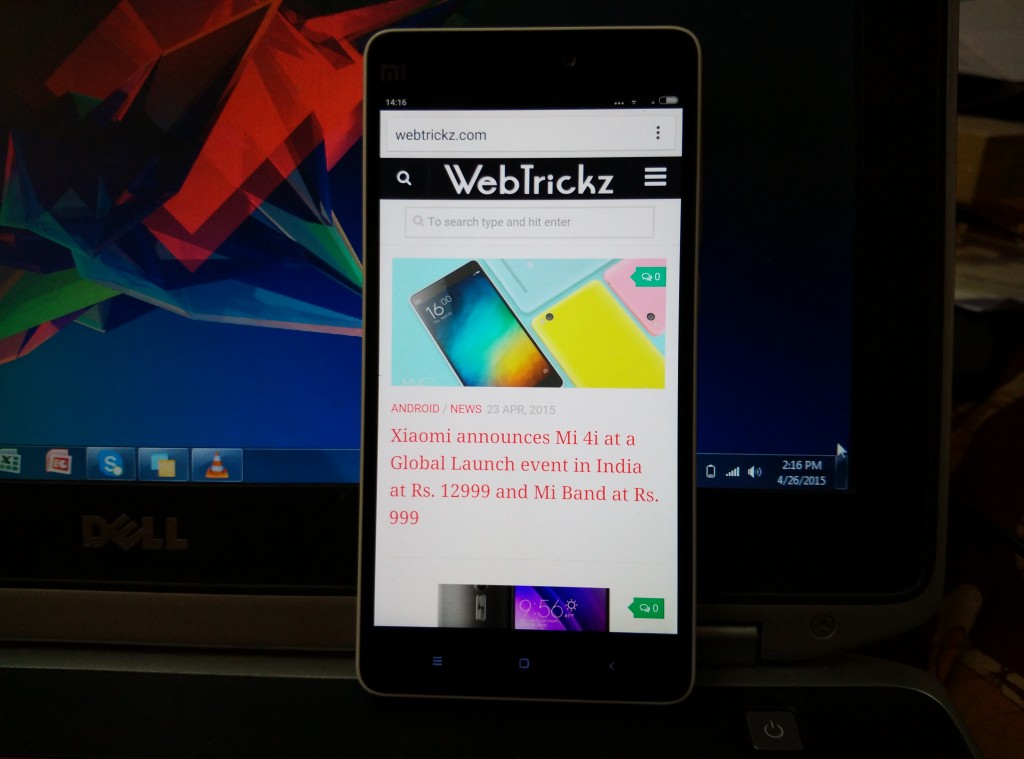 MIU v6 on Lollipop
Dual SIM – both support 4G
Sunlight display
80 degrees wide-angle 5MP front camera
Dual-tone flash
Thin and light
Polycarbonate unibody
2nd Generation SD 615 64-bit processor
Quick charging
Range of colors but only white and black will be available for now
Key highlights of Mi 4 –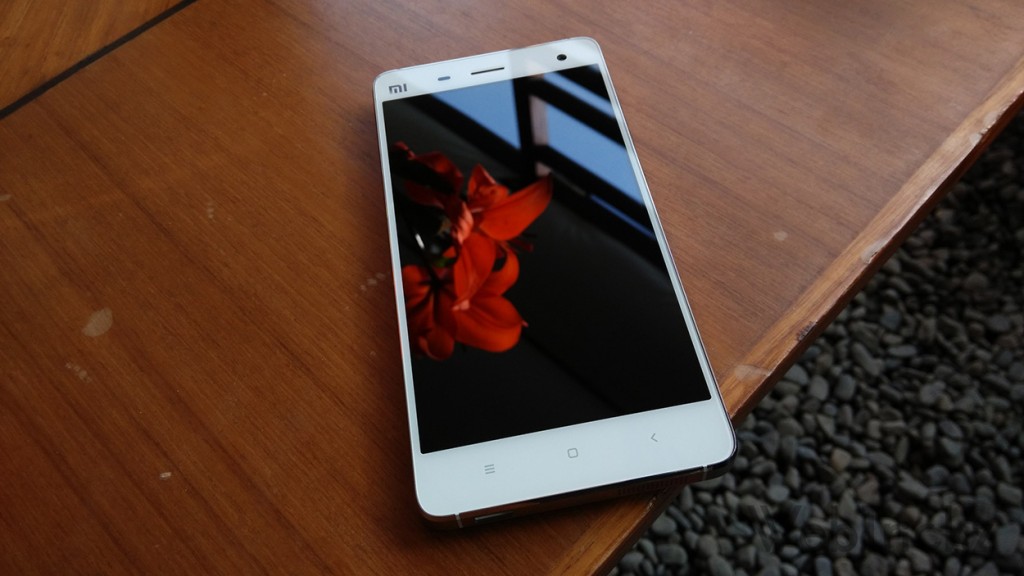 A brilliantly crafted metal build
Sony lens on the 13MP and the 8MP cameras are one of the best
IR Blaster
3GB RAM
Quick charging
Key highlights of Zenfone 2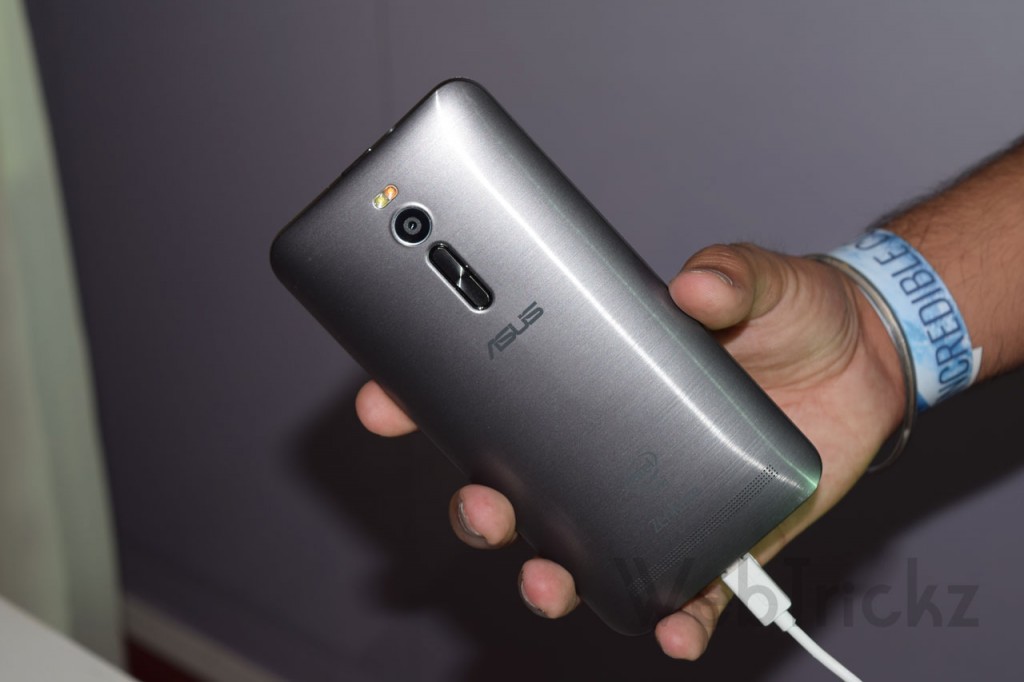 4GB RAM
Wide range of options and price range though all too confusing
IR Blaster
3GB RAM
Quick charging
Range of colors
With the launch of Mi 4i, Xiaomi is now looking to be back in the game after a poor response on the Mi 4 that was preceded by history-setting Mi 3. So will it? Let us look at this from different perspectives.
Is Mi 4i a flagship?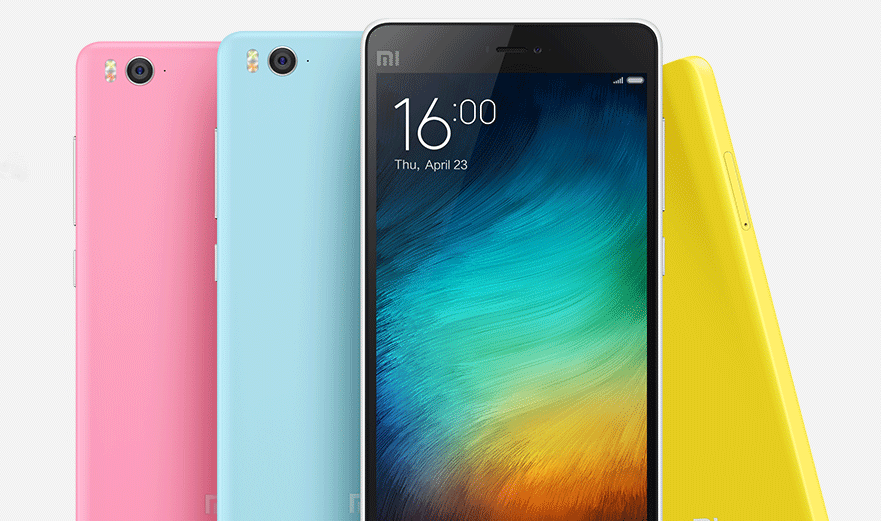 We beg to differ with Xiaomi on this one and the following are the reasons why:
The SD 615 processor they are using may be the 2nd generation one but clearly, this processor is not in the league of what their own Mi3 and Mi4 had in the form of Snapdragon 800 and 801 respectively. It may deliver good performance but even without using the device and the AnTuTu scores Hugo spoke about are 40k on the Mi 4i vs 45k range on the Mi4 – so obviously Mi 4 would deliver a better performance backed by the fact that it has an additional 1GB of RAM to cater to the resource-hungry and thick-skinned MIUI! And be warned that the Snapdragon 615 processors are infamous for overheating issues already observed in the likes of YU Yureka and the same can be expected here as well no matter how much Hugo and the team may dismiss it.

The camera used on the Mi 4i could be a brilliant one, the one used in Mi Note and so on but the Sony lens on the Mi 4's rear and front are so good that they are still one of the best out there

Of course, the MIUI v6 on the Mi 4i could be built off Android Lollipop but we clearly see this as a marketing strategy to delay the upgrades on the older phones so the new ones sell more

Rest else apart, if you were to hold both the devices in your hands clearly Mi 4i is nowhere near the kinda premium feel the Mi 4 would give you, which is expected of a flagship device
Is the pricing good? – Hell yes the pricing is too good! Many would instantly start arguing that YU Yureka has similar specs as the Mi 4i and comes at 8,999 INR and that it is a better bang for the buck. But is that what a phone is all about? A bang for the buck deal? Well, maybe not for all. Mi 4i is a well-crafted device with some of the coolest features like the Sunlight display, the dual-tone flash, and of course, the 3120 mAh battery will smoke the Yureka outta the game in the battery department which in fact is one of the top 3 issues facing smartphone users. Xiaomi may have gone slightly comical when it comes to the pricing of the Mi 4 but they are bang on target on this one.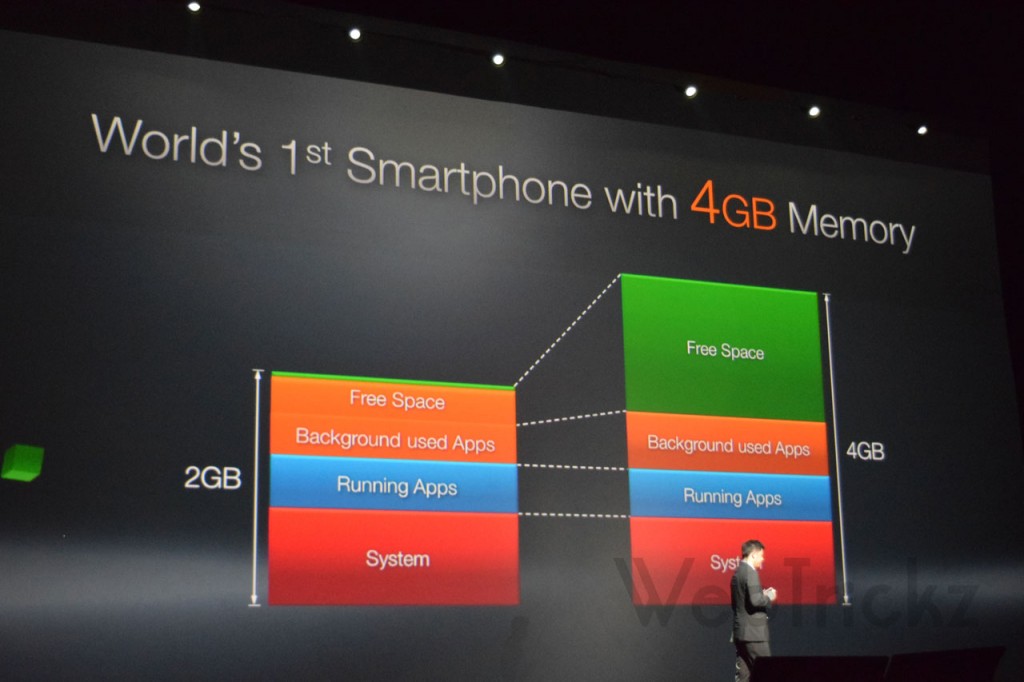 What about the ASUS Zenfone 2?  – ASUS is the world's first smartphone with 4GB RAM and is loaded with lots of goodies for the price it is offered at. The problem with this is that there are so many variants that one can easily get dizzy figuring out what is being offered and what should one go for. Let's make it simple for you – decide how much RAM would you be happy with, 2GB or the 4GB, and get yourself the 16GB variant as you have the additional 64GB microSD that you can add-in. In either case, you'd end up spending 12,999 or 14,999 INR and it's a steal for that price! But hold on there are certain things you'd need to be aware of – the ZEN UI is not as appealing as the MIUI, in fact, MIUI is so good that it is hard to beat. Also, the Zenfones come with the Intel Atom processors which are not as highly regarded as the Snapdragons and also the developer support or the availability of the Custom ROMs are bleak. So most likely you'd end up being on the Zen UI forever. Many design quirks such as the odd placement of buttons, no backlight on the capacitive buttons are a real annoyance. Barring these, it is a very good camera smartphone.
So what should I get?
Love MIUI? Want an awesome display? Want an awesome camera? Not a power user? – Slide over to buy a Mi 4i

Love MIUI? Selfie freak? Absolutely love true metallic, posh, premium builds? Crazy about custom ROM supported for SD 801? Ready to shell a little above 15K INR? – slide over to buy a Mi 4

Super crazy power user? Do not care much for the aesthetics of the UI? OK with live with some design quirks? Not a custom ROM freak? – slide over to buy a Zenfone 2

Feel Mi 3 is elusive? OK for a pre-used phone? Love the metallic build and an SD processor? – hunt down on sites like OLX or eBay and you'd still find a Mi 3 in a super condition and trust us – you will NOT be disappointed with it. It is still regarded as many as one of the best deals for phones with that specs. We know this question would come up and hence added this as well!