Surely, you can manually copy a couple of websites address or URL and share them easily with your friends. But in case you've a lot of tabs opened up in Chrome browser which you want to open on a computer at your work or want to check them anytime later or just need to share all those websites with someone else. Then that's not easy as manually copying each sites address link is a hectic task. Fortunately, there is a great extension to simply accomplish this task in just a single click on Google Chrome.
Tabulate is a handy and nifty extension for Chrome that packs the collection of sites (Tabs opened in Chrome) into a single URL. It offers a simple and fast way to create a link to a list of all of the tabs open in your current Chrome window. This cool extension makes it real easy to share a bunch of links you're looking at, to anyone, anywhere, anytime, using only one link! It uses technology from bridgeurl.com.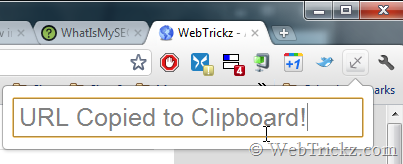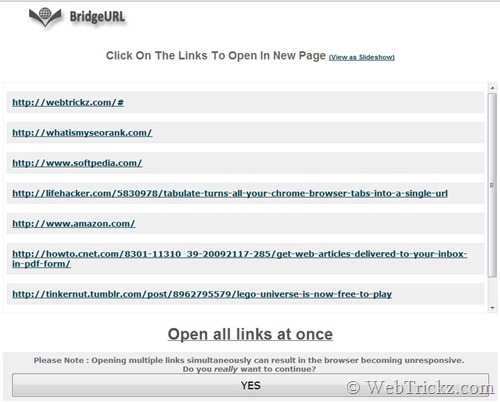 To use it, just click the Tabulate button at top right and it will instantly copy the URL with all running links to your clipboard. On opening the URL, it will display a list of all the sites. Click on the Links To Open In New Tab or choose to Open All links at once.