Long time back, we wrote about 'TeraCopy' which Copies your files faster and easier. Now I've found another app which does the same task.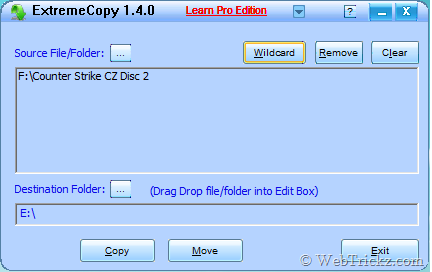 ExtremeCopy is a free utility which can copy and move big files extremely fast in Windows. It optimizes speed and resource based on target physical machine, to provide fastest possible speed. It can increase 20% – 120% speed up than Windows copy handle.
ExtremeCopy replaces Windows copy handle as default and will integrate into Windows Explorer. You can also disable it as default copy handler from its configuration menu.
You can also pause/resume copy process if you need. A portable version of ExtremeCopy is also available.
Supports: XP/2003/VISTA/VISTA64/Windows 7 32bit/Windows 7 64bit
Download ExtremeCopy  [Portable]