The world's best and most used Internet browser, Mozilla Firefox is now ready to reach its milestone of 1 Billion Firefox downloads.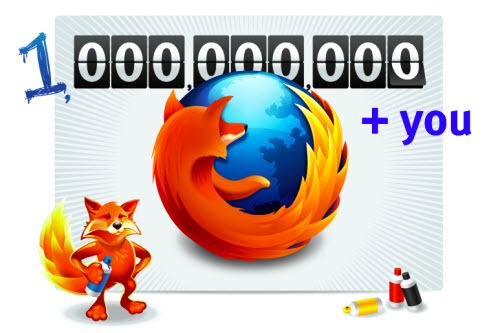 Firefox Countdown to 1 Billion Downloads – 999,548,917
Firefox Download Counter in Party Mode – A running countdown in full screen mode.
The total number of Firefox downloads is guesstimated to reach 1,000,000,000:
Between 31 Jul 2009 13:30 and 31 Jul 2009 15:00 (UTC).
Follow @FirefoxCounter on Twitter for latest updates.
A dedicated site http://www.onebillionplusyou.com/ has also been created, to showcase 1 Billion Downloads of Firefox.
Congrats Firefox, We really love you 😀