Counter-Strike by Valve, is the most popular and the best first-person shooter online PC action game in the world. CS released 12 years ago, has sold over 25 million copies. The hardcore gamers and CS fans would be pleased to know that a new version of Counter Strike game "Global Offensive" is set to hit the stores in 2012. The title is being developed by Valve in cooperation with Seattle-based Hidden Path Entertainment.

Counter-Strike: Global Offensive (CS: GO) will expand upon the team-based action gameplay that it pioneered when it was launched 12 years ago. CS: GO features new maps, all-new visuals, characters, weapons and delivers updated versions of the classic CS content (de_dust, etc.). In addition, new version will introduce new gameplay modes, matchmaking, leader boards, and cross-platform play.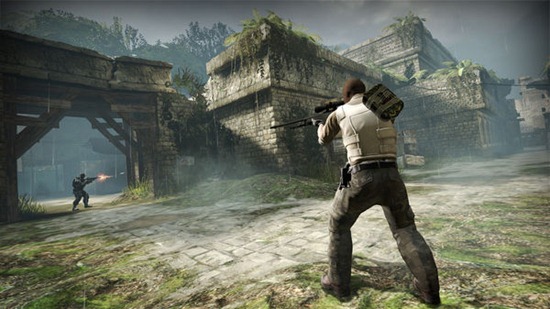 CS GO promises to expand on Counter-Strike award-winning gameplay by delivering it to several other popular platforms than just PC. Apart from PC, the game would also be available on gaming consoles, Xbox 360 and Play Station 3 (PS3). The PC players would get a chance to have their hands on the beta test this October.
Video – Counter-Strike: Global Offensive Trailer
This isn't Counter-Strike 2, it's more like an incremental update. Terrorists still fight Counter-Terrorists in round-based combat. You still plant bombs on Dust and rescue hostages on Office. Some maps, like Dust and Aztec, received updates while others, like Dust 2, are largely unchanged.
Confirmed Maps: Dust, Dust 2, Aztec, Office, Nuke, Italy, and Inferno.
Release: CS GO is targeted for release in early 2012 and will be played at this year's PAX Prime and Eurogamer Expo.