Create Animated Typewriter Effect text and Tags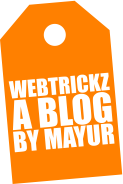 Screedbot is the animated scrolling typewriter text generator.  Write some text and click Create Screed to make your own animated text. After you make your text you can save it to your computer, to Flickr, and put it on your blog.
Screedbot is a part of Wigflip that also provides other photo+text effects like Sticky notes, Tag Signs and Speech bubbles. 
Thanks Amit