Audiko.net is a free online service which allows users to easily and quickly create custom ringtones which can be played on mobiles, iPhone, etc. It supports various input audio formats like mp3, m4a, ogg, flac, aac, m4r, mp4, wma, wav, flv, mov, etc.

To use it, just visit http://audiko.net/ and upload your audio file or enter a direct url. After the song is uploaded, just select the fragment you want to set as a ringtone, by dragging the mark buttons from start and end. Play ringtone and hit Create Ringtone!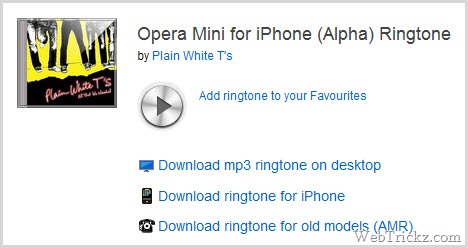 You'll then be able to download the ringtone in Mp3, .m4r and AMR file formats.