Certainly, there are lot of software that can encrypt/decrypt secret files on your PC. But it is a time consuming task if you have to lock many files/folders. So, I've found a nice program which performs this task differently and easily too.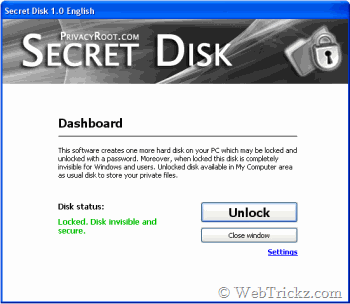 Secret Disk lets you create a separate disk on your PC which can be locked and unlocked with a password within one second! Moreover, when locked the disk is invisible in the Windows system.
To use it, just install Secret Disk and choose a password. Then, start Secret Disk, Press unlock button, enter your password. Now you will see one more disk X: in My Computer. You can now store your private files to secret disk X.
To lock secret disk, click its icon in system tray area and it will disappear with all contents. When you want your files back, open Secret Disk tool, press Unlock button and enter your password. It also has some handy customization options.
Download Secret Disk  [Free]
Also See: Hide/unhide your drives/partitions from My Computer