Create QR codes in a click with QR Code Generator
QR Core is an online QR Code generator service, which allows users to create QR codes for names, urls, phone numbers, email addresses or plain text. It makes really easy to generate QR codes, just Type your desired input in the box, select the size and go. You will then be able to link to, embed or download and save your generated QR code.
A QR Code is a matrix barcode (or two-dimensional code), readable by QR scanners, mobile phones with a camera, and smartphones. The code consists of black modules arranged in a square pattern on white background. The information encoded can be text, URL or other data.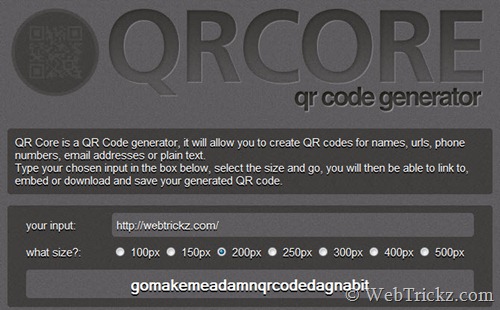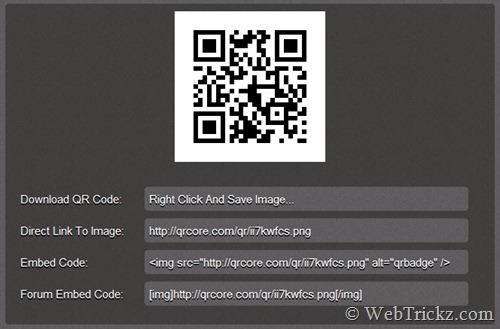 Below is the QR code for WebTrickz.com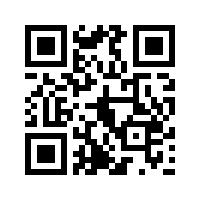 Website Link: www.qrcore.com