The CyanogenMod team aka CM has finally released 'CyanogenMod Installer', now available publicly on the Google Play store for free. The application simplifies the process of installing a custom ROM on an Android device by offering a 1-click installer and step-by-step instructions to perform the flashing task with great ease. It's really beneficial and handy for users with no technical know-how about rooting and unlocking the bootloader, etc. The installer initially supports limited number of phones such as Google Nexus devices, Samsung's Galaxy, and HTC One; with additional devices to be supported in near future.
To begin with the process, you need to install the CyanogenMod installer app on your Android device, and alongside its PC client component on your system. The CM client supports Windows 7, 8, and Vista and as said support for Mac OS X is in works. Note: Your device will be factory reset during the process, so ensure you've taken a backup of all your important data. And then you're set to move from stock ROM to the utterly popular CM ROM! 🙂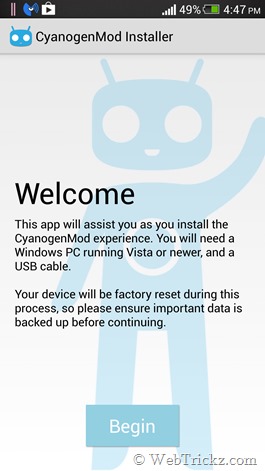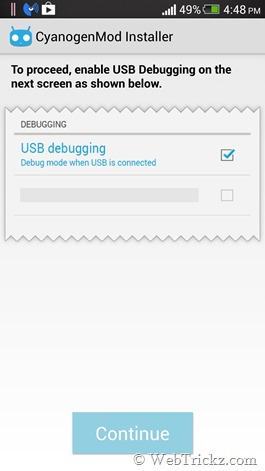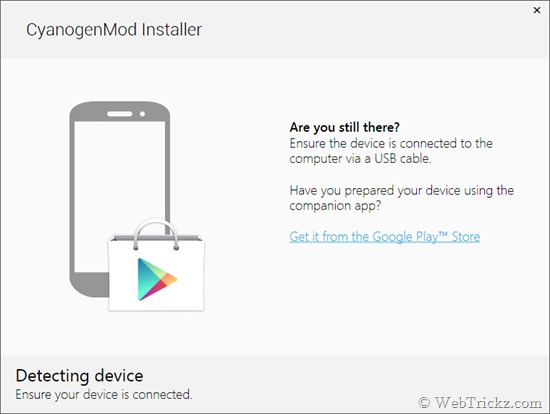 Completing this install process may void your warranty! Please see our Disclaimer for further information: http://goo.gl/WLs9ip
Before proceeding, make sure to go through wiki.cyanogenmod.org/w/CyanogenMod_Installer, the official support page highlighting precautions, list of supported devices, and fix for issues that you may encounter during the entire process.
CyanogenMod Installer [Google Play]
CyanogenMod Installer [Windows PC Client]