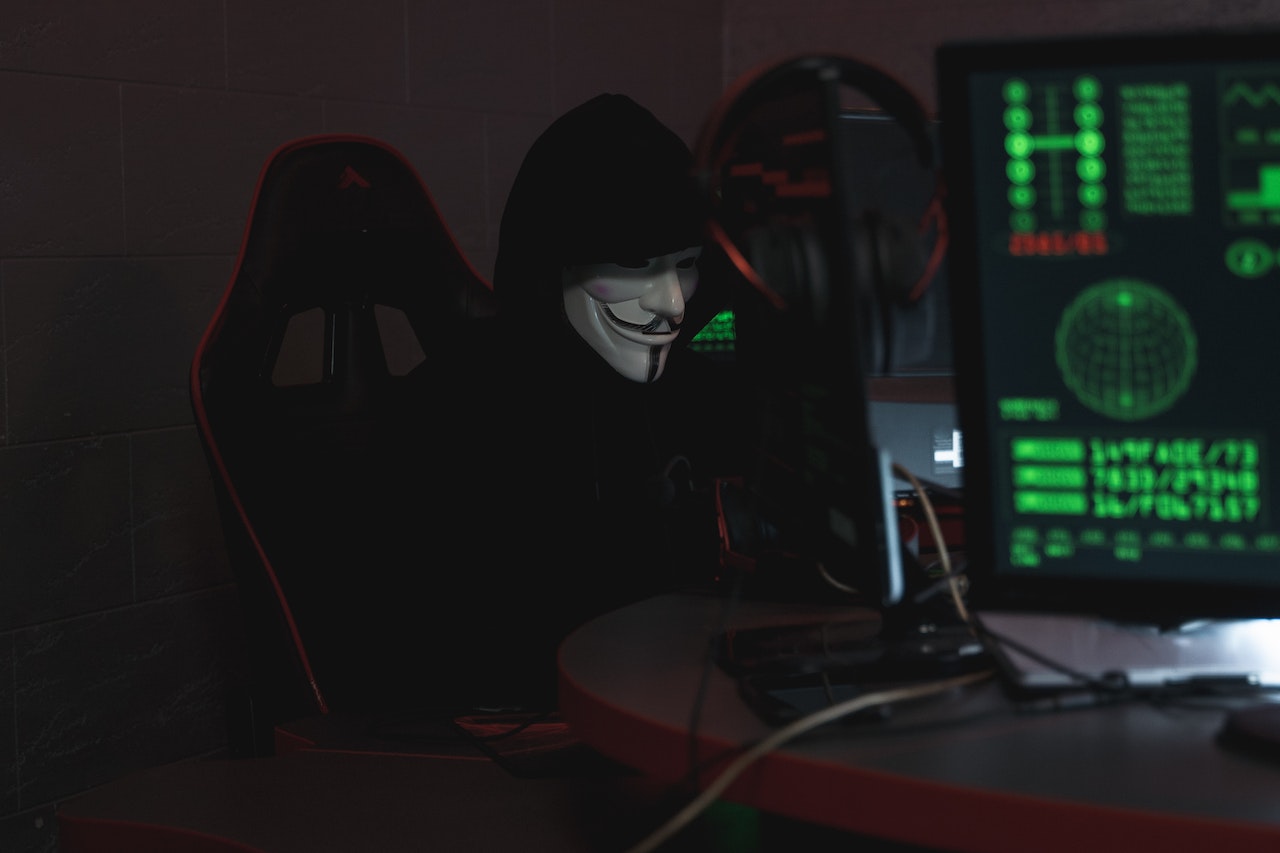 Imagine the internet as an enormous iceberg. What meets the eye is just the tip, known as the surface web. But beyond the familiar websites we tread upon every day lies a mysterious realm—the dark web. Sounds intriguing, doesn't it?
Picture a hidden marketplace where an array of forbidden goods awaits, from illicit substances to weaponry. There are even whispers of connections to hackers and hired assassins, shrouded in secrecy and allure.
But don't rush into the dark web just yet, for there's a lot to consider!
Daring to dive into the dark web comes with real, substantial consequences—definitely not for the faint of heart. This article aims to awaken your awareness of the risks. In the end, you are armed with vital knowledge about this mysterious realm of the internet.
Unmasking the Dark Web's Illicit Activities
Now, here's the deal—the dark web only makes up a tiny fraction, around 5%, of the massive internet. But this mere statistic is a faint glimmer amidst a sea of unknowns. The dark web's allure lies in its promise of anonymity and encryption, rendering culprits unidentifiable and evidence-gathering nearly impossible.
It's no secret that the dark web harbors a dark side—the flourishing black market. Within its abyss, transactions unfold for all sorts of contraband and clandestine offerings—narcotics, arms, stolen intelligence, and forged papers.
Here's a chilling fact—drugs constitute 62% of all dark web listings.
In the murky world of illegal arms trade, criminals and terrorists find strength, threatening our safety. We must act swiftly and collectively to secure our future. Tackling this urgent issue means dismantling hidden networks, a daunting task for law enforcement.
The allure of anonymity still entices criminals despite crackdowns. To succeed, we need well-equipped agencies with advanced training and top-notch forensic capabilities to navigate the dark web's treacherous terrain. Time is of the essence as we strive to break these evil networks and ensure a safer world for all.
The Web of Scams
The dark web is rife with cunning individuals and malicious schemes targeting unsuspecting users. Ever heard of phishing? It's a widespread threat that can lead to identity theft and financial loss. And watch out for counterfeit operations too, or you might unknowingly enable illegal activities and money laundering. You might end up with counterfeit money or unintentionally aid criminals in their shady dealings.
Beware of subscription traps as well. They dangle sweet offers or free trials that demand your credit card information, only to trap you in expensive, long-term subscriptions without your consent. These traps are not to be taken lightly; they're illegal and can result in serious consequences for the companies or individuals involved.
To protect yourself in the digital wilderness, caution and knowledge are your best allies. Keep yourself informed about the evolving threats. And don't forget to implement strong security measures, like robust passwords and two-factor authentication.
Yes, the dark web's call may be enticing, but it's essential to remember the ethical conundrum it presents. Venturing into this underground domain goes beyond moral dilemmas; it breaches laws spanning various jurisdictions. But fret not. Determined law enforcement agencies roam the dark web, ever vigilant in their quest to apprehend wrongdoers.
Recent notorious apprehensions and successful prosecutions stand as testaments to the relentless dedication of these digital guardians. Remember Operation DisrupTor in 2020? It led to 179 arrests in six countries, seizing 500 kg of drugs, $6.5 million in cash, and cryptocurrency. And who can forget hacker Hieu Minh, sentenced to six years in prison for dark web identity theft and fraud in 2019? These are just a few examples of the consequences (cyber)criminals face.
Navigating the Dark Web Safely: Essential Tips to Protect Yourself
If you dare to tread into the dark web, safeguarding your online presence becomes paramount. This hidden corner of the internet holds unique threats, demanding specific tools and knowledge to stay safe. So, here are some vital measures you should consider:
First, let's talk passwords—strong and unique ones, please. Say no to predictable passwords, and don't recycle them across multiple accounts. Use a trustworthy password manager to generate and securely store complex passwords, ensuring that each Dark Web account has its unique credentials.
And let's not forget the art of detecting deception. Be on high alert for phishing attempts and social engineering tactics. Crafty emails or messages may try to trick you into disclosing sensitive data, so keep an eye out for misspellings, suspicious links, and urgent pleas for personal information. Never click on unfamiliar links, and be skeptical of unsolicited messages asking for sensitive data. Remember, vigilance is the key to avoiding these traps.
Last but not least, embrace the protection of Virtual Private Networks (VPNs). These formidable guardians shield your internet traffic with impenetrable encryptions and secure servers, preserving your anonymity during your Dark Web escapades. Just make sure to choose a reputable no-logs VPN service to keep your online actions private, and search for additional security features like malware removal.
Adopt lawful and ethical cyber navigation, and you'll ensure safety and security in this digital age. Let us veer away from the beguiling illusion of the dark web and stand tall as guardians of the digital realm we share. Remember, our choices ripple far beyond ourselves, shaping the destiny of our digital future.