Darren Rowse shares Adsense tips on official Google blog
Google has debuted their first-ever guest blog post on Inside AdSense from Darren Rowse (the famous problogger) to share his expert tips on AdSense optimisation.
Darren runs a handful of successful blogs, his most popular being Digital Photography School, and has co-authored a book. He also posts regular tips and advice on ProBlogger.net, a respected and successful resource for bloggers around the world.
Darren has shared how he experimented and use AdSense in these six ways: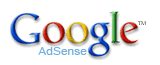 1. Ad Position
2. Numbers of Ads
3. Ad Design
4. Ad Sizes
5. Ad Formats
6. Which Content Converts?
>> Do take a look at the wonderful and useful Adsense tips shared by him at the Official Inside Adsense Blog. His tips are really worthy and can help you in increasing your Adsense earnings.