Android offers the functionality to quickly toggle settings for Wi-Fi, Bluetooth, GPS, brightness, sound, sync, etc. directly from the notification bar or power control widget but not for the data connection. This makes it pretty uneasy for users who frequently access the web on their device through 2G/3G/4G, as they've to tap multiple times just to turn on/off the data packet (from Settings > Wireless and network > Mobile networks > Data enabled.) That's where 'Data Enabler Widget' comes to the rescue!
Data Enabler Widget is a free and handy app for Android devices that does a simple but efficient job. It is a smart and elegant widget that adds the ability to enable/disable the mobile data with one click, without messing up the APNs. By adding this small widget to your home screen, you can toggle the "Data enabled" setting quickly and easily. The bottom of the widget icon turns blue/green when it's on and turns grey when disabled. It's a nifty widget and works perfectly, tried on Galaxy Nexus running Android 4.0.4.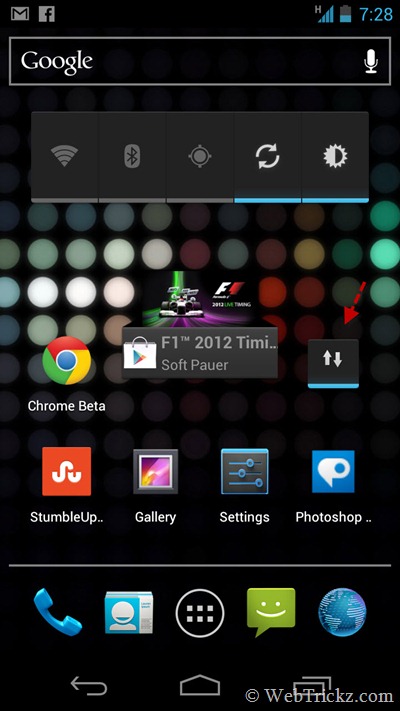 After installing the app, you simply need to normally add its widget on the home screen.
Download Data Enabler Widget [Google Play]