Difference between Kaspersky Anti-Virus & Internet Security
Most users don't know the difference between an Antivirus and Internet Security protection software. Some people consider that Internet security is meant only for Internet users and doesn't protect their system from infections. That's wrong!!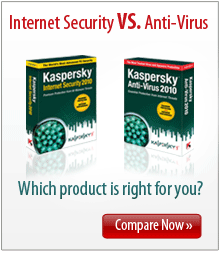 Actually, Internet Security is more powerful then an Antivirus which includes all features of Antivirus, plus other additional features and tools to protect/guard your system against online attacks. These may include but not limited to: Anti-spam, Anti-phishing, Firewall, Parental controls, Real time Email scanning, Wireless Network security & more.
You can see the comparison chart of Kaspersky Anti-Virus & Internet Security below, which will give you a clear view of differences between them: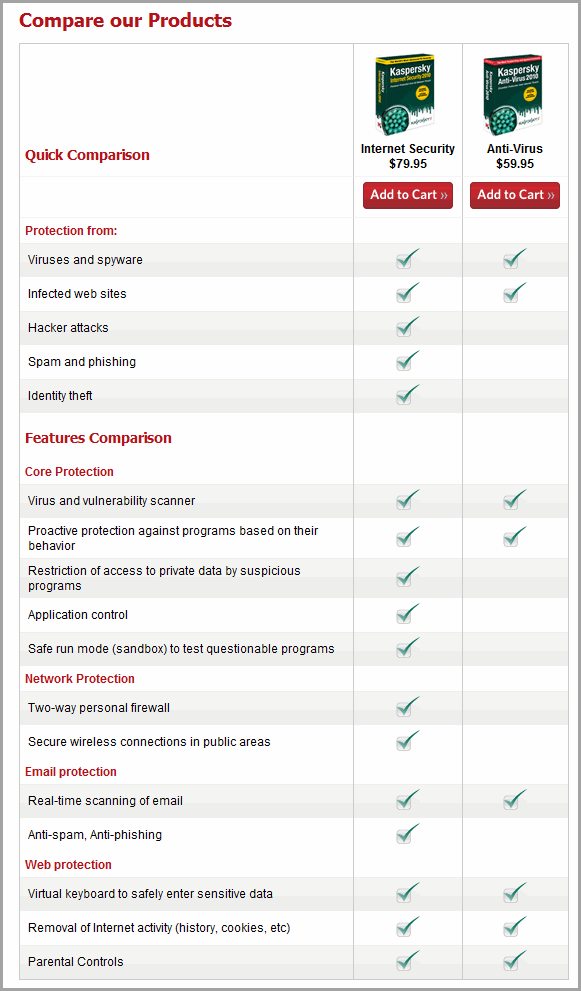 Hope the above comparison chart cleared your doubts 😀