Digital Janitor – Sort files into specified folders easily

It becomes tiring when you download a lot of documents, pictures and photos every day, in the end your "Downloads" folder is messed with files that you have to cut/paste manually to arrange them into a proper directory.
Digital Janitor is a simple and handy program that helps you in sorting folders, containing different types of files. Users can specify the file extension and the path where they want to move those files. It will automatically sort the folder and move the files to the preferred directory. This way you can easily compile your music, video and document files in their separate folders.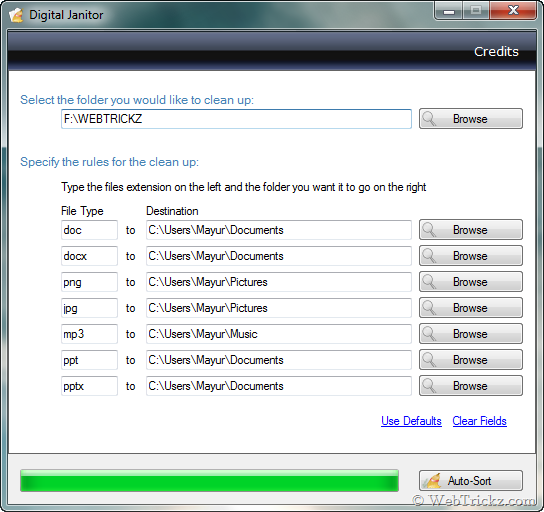 Requirements: Windows XP, Vista or 7 with Microsoft .NET Framework 2.0
Download Here  (856 KB)