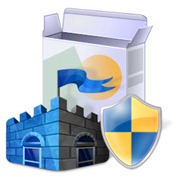 Yesterday, Microsoft released the Microsoft Security Essentials Beta (Morro) for free download to public.
But as you know, its download was limited to first 75,000 users only. Also, MSE was available for selected regions like: United States, Israel, China (Simplified) and Brazil.
Don't worry. I've managed to get the Direct download links of Microsoft Security Essentials Beta (1.0.1407.00). Now you can use, Microsoft Security Essentials anywhere for Free and without any restrictions. Just download and install the application, no activation is needed to run it.
Download Microsoft Security Essentials:
Vista & Windows 7 (32-bit)
Vista & Windows 7 (64-bit)
Source: Softpedia