Recently, Twitter made some changes to its email notifications, which by default now sends email to notify you when someone sends you a reply or mentions you in a tweet. Users also receive an email if someone retweets or favorites one of their Tweets. This is a good measure to keep users updated as most don't know who retweeted their tweets. However, if you're a power twitter user who gets several replies/mentions in a day then you many find the incoming emails pretty annoying and they'll clutter up your inbox.
You can easily overcome this by changing your email preferences in the notifications section of twitter settings page. To Turnoff or Block emails for replies and @mentions from twitter, just go to Settings > Notifications. Uncheck the option "I'm sent a reply or mentioned" and any other you desire to disable. Click the Save button, that's it!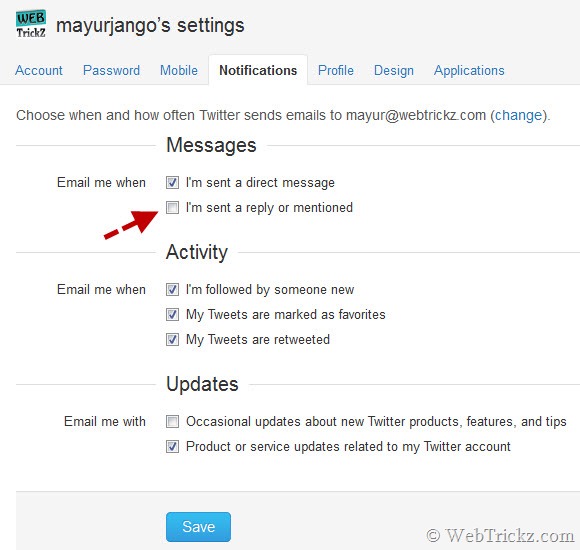 According to twitter:
You will not necessarily receive an email for every retweet, reply, or favorite; for now we will only email you when we think it is most relevant. Note that every email contains a link to unsubscribe from that particular type of notification.