Dolphin Browser is a social, smart and fast Mobile Browser for Android based devices. The final build v4.0 of Dolphin Browser HD is now available for Free from the Android market. The new version fixes the swipe issue and supports multi-language & Bookmarks folder.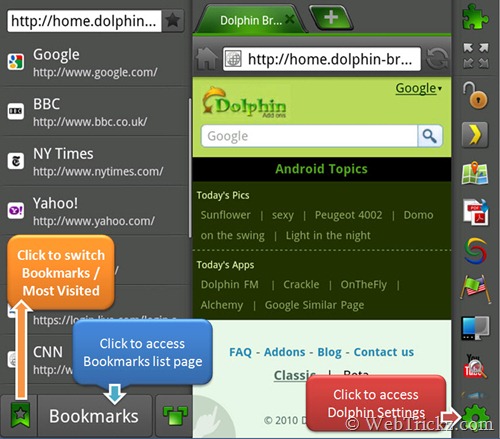 Changes in v4.0:
Fix swipe action issue – side bar is too easy to slide out
Fix drag down window issue – cannot click the links on the top of the page.
Multi-language Support (12 languages) & UI upgrade
Add Page Management feature to address bar
Fix some tiny bugs which are supported by you
Visit this link on your Android phone to download it or get its .apk file directly here. You can also install Dolphin using the QR Code given below: