Alien Swarm is a free top-down shoot-em-up shooter computer game and Source SDK release by Valve Corporation. It is a remake of the Alien Swarm mod for Unreal Tournament 2004, developed by the original team after they were hired by Valve.
Alien Swarm is a new game, recently released on Steam by Valve as a full version and is available free of charge.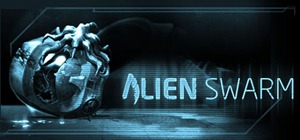 The game thrusts players into an epic bug hunt featuring a unique blend of co-op play and squad-level tactics. With your friends, form a squad of four distinct IAF Marine classes. Plan your attack using an unlockable arsenal of weapons with countless loadout configurations against a wide variety of aliens. Blaze your way through an overrun, off-world colony, eradicating the alien infestation in environments ranging from the icy planet's surface to a subterranean lava-flooded mining facility.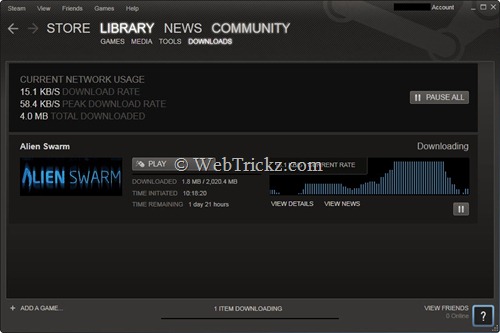 Alien Swarm adds 3rd person camera, depth of field, improved dynamic shadows and a wide variety of gameplay additions to the Source engine.
Tactical, 4 player co-op action game with a top-down perspective
Complete game code and mod tools
Unlock persistent items by gaining levels
Over 40 weapons and equipment with countless loadout configurations
4 unique classes and 8 unique characters
Matchmaking, Steam Cloud, Steam Stats
64 achievements
Tile-based map generation tool
Powered by Source and Steam
Game Trailer –
The game is currently available for Windows and requires Steam client to be installed.
Download Alien Swarm Free (Size: 2,020 MB)  [Steam Installer]