Instagram, the popular photo-sharing service offers remarkable functionality and is widely popular among iOS and Android users. Instagram was recently acquired by Facebook leaving the end users skeptical about its future, most of whom are now looking for ways to backup their precious and beautiful photos offline on their computer. Neither Instagram has a web version nor it offers a way to download the album photos or save filtered photos to an SD card. Fortunately, there are some great online services that overcome this problem by offering the ability to export, download your photos easily.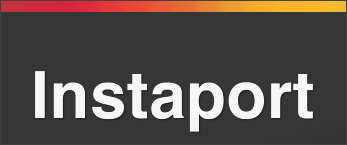 Instaport is one free and smart web service that provides a simple way to export or backup all your Instagram photos to your local hard drive. Unlike some other services, it lets you download all photos by packing them in a single archive which one can later upload or share with anyone. It also offers some 'Advanced Options' for those not interested in downloading entire pictures. This way you can export a collection of recently taken photos, photos took between a particular time interval, and photos tagged with a specific tag. The option of porting to Facebook, Flickr, RSS isn't possible at the moment and is said to be added soon.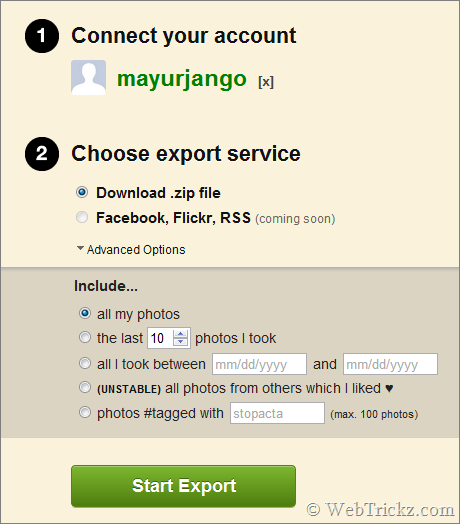 To back up your Instagram Photos using Instaport, simply visit instaport.me, log in with your Instagram username and password. Then authorize the app to grant access to your photos, friend lists, and profile data. Now select the download .zip file option or any other advanced option, and click Start Export. After the export is complete, download the zip archive and extract it using an archive program like WinRAR. That's it!
Reference: Six Options To Backup Your Instagram Photos [KillerTechTips]