Rovio has released the final version of much popular game "Angry Birds" for Android phones after a long beta testing phase. The full-version of Angry birds is now available for Free to everyone via Android Market but is ad-supported.
According to the company:
"We want to make Angry Birds available for as many people as possible. Previously, many people were experiencing problems in finding Angry Birds on Android Market, but now everybody can download the game on their device," the developing team continues.

"A future update will include the option to purchase and opt out of advertisements," the company announced.

"We have worked long and hard to ensure that Angry Birds gives the best possible experience on Android, and we believe we have reached our goal. We welcome our fans to see for themselves and have fun playing Angry Birds," the company announced.
In-game Trailer –
Requirements:
– Android 1.6 or later
– OpenGL ES 2.0
– QVGA display resolution is not supported
Download Angry Birds:
You can visit this link on your phone to download the game.
Download Angry Birds APK File (Direct Link)
or Use the QR code below: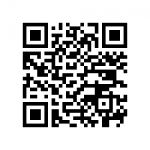 via [Softpedia]