Download Arclab Thumb Studio Free Version
Thumb Studio is an easy to use image gallery, thumbnail, slideshow and web photo album creator for everyone. Its also an image converter, which allows you to create 3 different image sizes at once, convert them to a different format.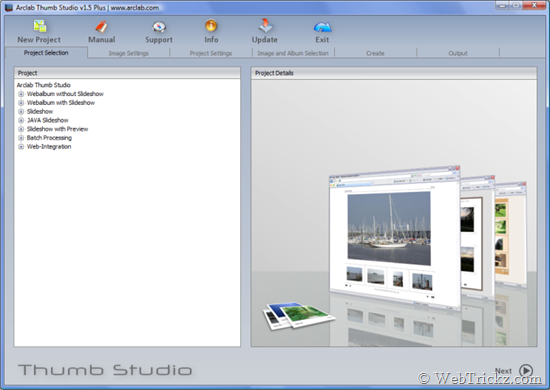 All attributes can be customized: image size, rows, columns, color, fonts, spacing, width, buttons..The functionality to watermark images is available in Plus Version only.
Supported OS: Windows 2000, XP, Vista, Windows 7
Download Arclab Thumb Studio (Freeware Version)