Auslogics Disk Defrag Portable version is a single exe application, which can be copied to a USB drive and then used on any PC without installation.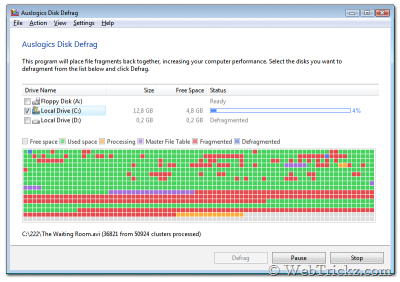 It is a compact defragmentation tool that supports FAT 16/32, and NTFS (with compressed and encrypted files). It helps in maintaining high-level disk performance and speeding up your PC.
Auslogics Disk Defrag can also defragment removable media such as USB keys, Flash Memory Cards and other removable drives. You can 'View detailed reports' of Defragmentation Results and customize its appearance too.
Download Auslogics Disk Defrag Portable  [Free]
An Installer is also available for Windows 7/Vista/2008/XP/2000/2003.