AVG has just released their New AVG 2012 security products, built by support from 98 million strong community of customers for 98M users who provide feedback that helps in improving and delivering a secure product. AVG Free Edition is the most downloaded software on CNET Download.com with estimated downloads over 378 Million.
AVG 2012 comes with enhanced protection to combat against new emerging threats but still, it is packaged in a lightweight technology that doesn't strain your system resources. It is lighter, faster and smaller than any previous AVG product.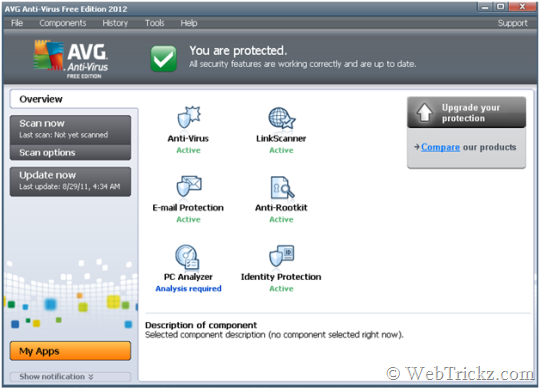 AVG 2012 also continuously looks for performance improvements based on your machine. If your PC seems sluggish, the new AVG Advisor will notify you about the problem and will help you fix it. The new version improves upon the last edition by speeding up full disk scans by up to 50 percent and browser launches by up to 10%. The memory consumption has been reduced by 40% and it runs 30% fewer processes.
Compatible with: Windows XP, Windows Vista and Windows 7 (32-bit & 64-bit).
Download Here (Web Installer)
Download AVG Antivirus Free Edition 2012 [Official Standalone/Offline Setup]
— Links Removed —