If you are using Twitter, then you might want to modify your twitter profile background to show off your personality to friends, family, fans, and your Twitter followers.
Twitpaper is the free service which provides huge decorative background for twitter. So be creative, have fun, and enjoy everything Twitpaper.com has to offer!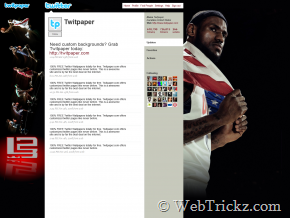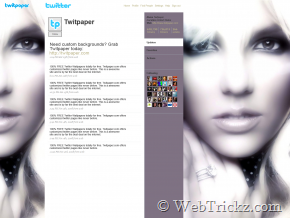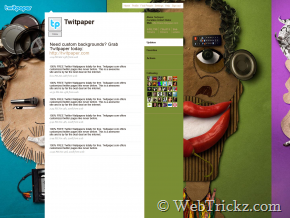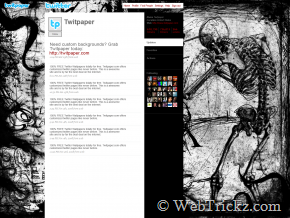 Twitpaper offers various types of backgrounds which are based on different categories like: Abstract, Animals, Anime, Celebrity, Music, Nature, Colorful, Love and many more..
See this Install Tutorial to change your twitter backgrounds into a new and cool design.
Be sure to customize the backgrounds size, if they're too big in size for faster loading of your twitter profile page.