Download Bing Around the World screensaver

A new Bing screensaver is available for download from Microsoft, through a website http://www.discoverbing.co.uk/ dedicated to Bing search engine.
'Bing Around the World' screensaver is packed with some amazing collection of Bing wallpapers which are shown as background images on Bing search page. You need to install using its executable file, requires Windows 7, Windows Vista, Windows XP with Service Pack 2 (SP2) and 512 MB RAM or higher.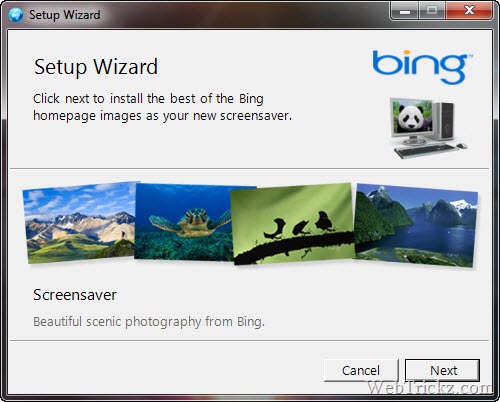 Download Bing Screensaver  (5.8 MB)
If you like Bing images, then you can download them all automatically using Bing Wallpaper downloader.