Download Firefox 3.6 Portable
Yesterday, Firefox 3.6 Final was officially released with many new features and improvements. A portable version of Firefox 3.6 is now available from PortableApps, which allows you to use it anywhere directly from a USB Flash/Pen drive.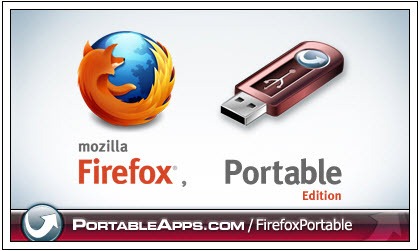 The PortableApps.com launcher bundled in the Mozilla Firefox lets you easily install Firefox on your USB device. Also, Portable Edition leaves no personal information behind on the machine you run it on, so you can take your favorite browser along with all your favorite bookmarks and extensions with you wherever you go.
Download Firefox 3.6 Portable Edition (9 MB download/30MB installed)