We haven't shared any interesting promo or offer for long but now here's one which you shouldn't miss! Here's your chance to grab a 6-month (180 days) OEM license of Norton Antivirus 2012 for Free, according to a promotion led by Facebook. However, this one is an easier way to get NAV 2012 Free for 6 months as you can directly download and install the program without going through any of the steps at the Facebook site.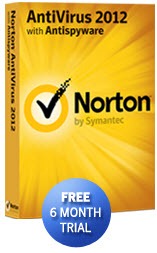 Norton Antivirus 2012 offers powerful protection against viruses and spyware. It detects and eliminates viruses and spyware before they reach your computer and lets you email, chat and share files without worry.
Key Features:
Won't slow down your computer
Runs in the background, so it won't disrupt your work or play.
Four-layer protection technology kills viruses and spyware in their tracks.
Live 24/7 threat monitoring.
Scans your Facebook News Feed for dangerous downloads and links to unsafe websites and warns you and your Facebook friends about them.
Browser protection stops threats without slowdowns.
Norton Management lets you manage your PC's protection from anywhere through the cloud.
To get Norton Antivirus 2012 Free 6 month Trial, visit the promo page and click on the 'Start Download' button. A small web installer will be downloaded, run it to initiate the process of downloading NAV 2012 (sized 106 MB) via Norton Download Manager.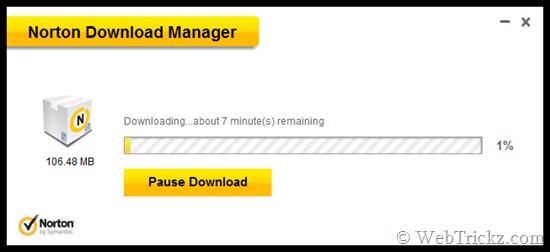 Once installation is completed, enter your email and other information. No license key or activation code is required. Enjoy free security! 🙂
via [Techgravy]