Rovio Mobile has recently released a lite and free version of much popular game 'Angry Birds' in HD for iPad and also a Free version of Angry Birds Seasons HD for iPad. Download and play both the versions of Angry Birds in HD for Free on your Apple iPad.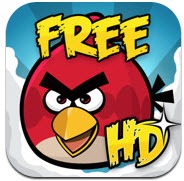 Angry Birds HD Free features:

– 12 LEVELS NOT AVAILABLE IN THE FULL GAME
– 4 MINI EPISODES
– GAME CENTER SUPPORT
– LEADERBOARDS AND ACHIEVEMENTS

Angry Birds HD Free features challenging physics-based demolition gameplay, and lots of replay value. The 12 levels, set in 4 mini episodes, have been created specifically for Angry Birds HD Free. Each of the levels requires logic, skill, and brute force to crush the enemy.
Download Angry Birds HD Free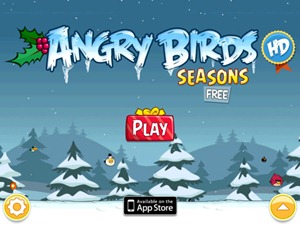 From now on, every season is an Angry Birds season. After the special treats of Halloween, Angry Birds Seasons returns with another gift that keeps on giving: Season's Greetings for the Holidays!

Features in Angry Birds Seasons Free:

– 6 SEASONAL LEVELS
– A NEW SEASONAL THEME
– A FUN WINTERY ELEMENT
– GAME CENTER SUPPORT
Download Angry Birds Seasons HD Free