Splash is a new and next generation media player for PC which lets you Watch High Definition (HD) movies and digital television (DVB-T). It delivers best video quality and unique user experience.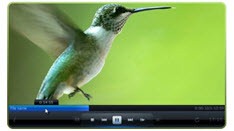 Splash plays all your High Definition MPEG-2 and AVC/H.264 camcorder clips and movies, incredibly fast, smooth and without problems. It does not require any additional codecs.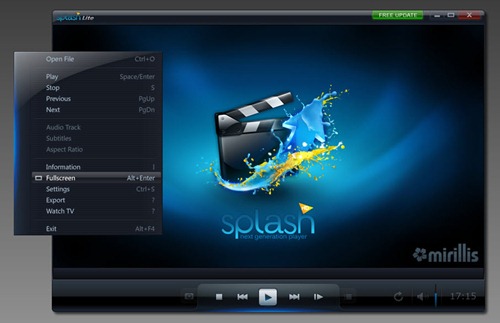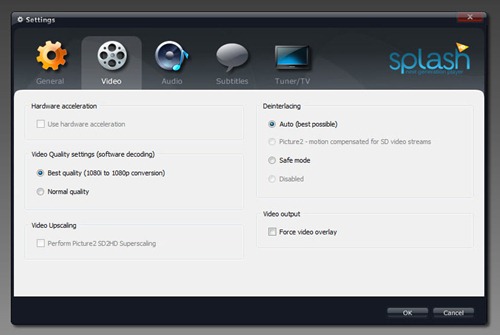 Smart Features:
Clear, stylish and innovative User Interface.
Watch your HD recordings on your PC.
Watch, timeshift and record DVB-T television!
Picture² – Advanced picture post-processing engine, delivering top video quality.
Featuring Mirillis Codecs – Optimized for multi-core processors and GPUs for smooth and high quality audio/video playback.
Watch your movies everywhere.
Supports: Windows XP(SP3), Windows Vista & Windows 7
Download free Splash Lite and simply enjoy!