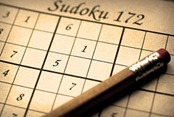 I've found a free Sudoku game which you can install and play on your computer. Sudoku is a highly complicated and logic based game. You need to first know about it and then start playing.
What is Sudoku ?
Sudoku is a logic-based, combinatorial number-placement puzzle. The objective is to fill a 9×9 grid so that each column, each row, and each of the nine 3×3 boxes (also called blocks or regions) contains the digits from 1 to 9 only one time each.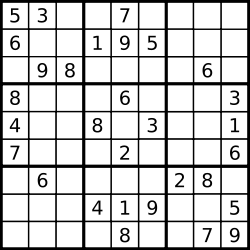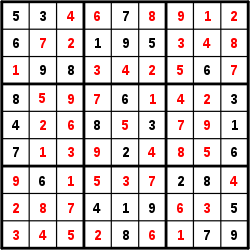 Pure Sudoku Free Edition is a popular way to play free sudoku puzzles on your PC. This free sudoku game is easy to use and is highly regarded by players, having scored an average of 4 stars out of 5 at the most popular download site on the internet.
You can also Play Sudoku Online.