Gears of War 3 is an upcoming third-person shooter video game developed by Epic Games and published by Microsoft Studios exclusively for Xbox 360. The is one of the most anticipated games of 2011 that has already received a million pre-orders. GOW3 is the 3rd and final game of the Gears of War series. The game was originally scheduled for release in April 2011 but was delayed and is now set to be released on Sep 20, 2011.
To celebrate the arrival of this long awaited and much popular game, Xbox 360 India has released a set of fantastic Gears of War 3 wallpapers for desktop and some exclusive wallpapers for mobile phones. Download them now and get ready for Gears of War 3!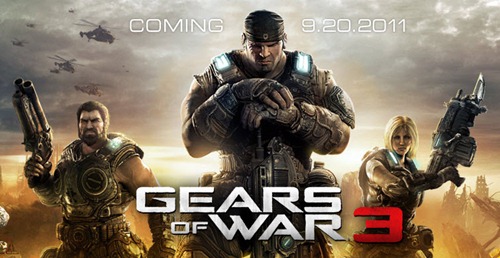 Gears of War 3 fan page contains 8 amazing desktop backgrounds, featuring most of the popular characters from the game with cool graphics. All the wallpapers are available in high-resolution of 1600×900 and 1680×1050 to fit perfectly on widescreens. To make it really simple for you, we've packed all the wallpapers into a cool theme for Windows 7. Just install the theme and enrich your desktop with Gears of War 3 Wallpapers. 🙂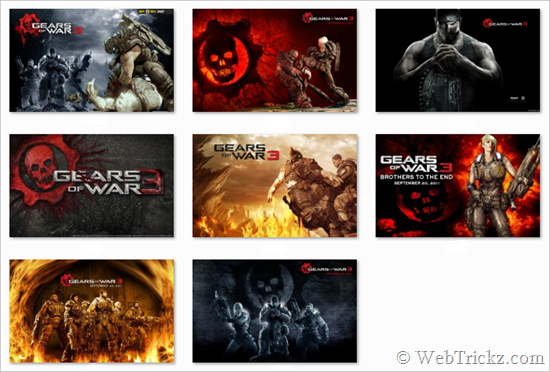 >> Download Gears of War 3 Windows 7 Theme (1680×1050)
To download the wallpapers invidually, visit xbox.com/en-IN/GOW3Fan.
There is also a Gears of War 3 official theme, released by Microsoft last year which contains portraits of Marcus Fenix, Dominic Santiago and Anya Stroud from GOW3.
You can Pre-order Gears of War 3 in India for Rs. 2,499.