Google has silently started rolling out the new version of Google Play Store for Android that features material design. The latest version of Play Store is 5.0.31 while the former version is 4.9.13. Play store 5.0 is a significant update as it introduces the awesome "Material Design", a brand new app icon, what's new is highlighted in green that now shows the entire new features in an update without scrolling all the way down unlike before. The update also brings new icons for Play store Recommendations widget and apps update notifications.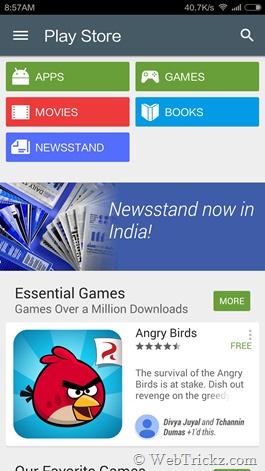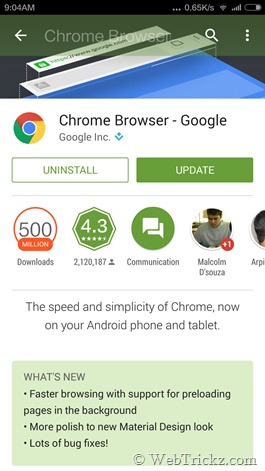 The new Play store looks beautiful and smooth with new transitions effect. Those interested in Google Play 5.0, can check for the latest 5.0.31 version manually. To do so, open Play store on your device, select settings and then tap on "Build version" option at the bottom. If there is an update, you can install it right away. However, the latest version might not be available for everyone right now as Play store updates are pushed gradually.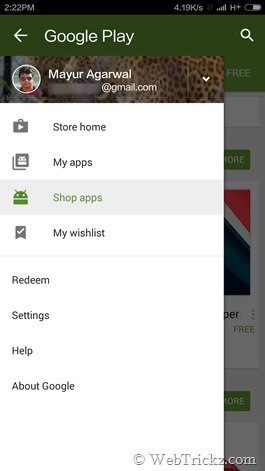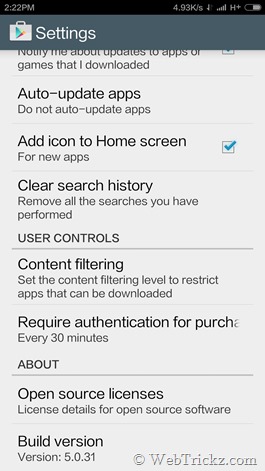 Those willing to try out the official new version, can update to Play store 5.0.31 manually by side-loading the APK and install it just like any other APK. The APK file is signed by Google and will upgrade your existing app. The cryptographic signature guarantees that the file is safe to install and was not tempered with in any way.
Download Play Store 5.0.31 Update [APK]   via  [Android Police]