Download Gorillaz Windows 7 Theme [Exclusive]
Microsoft and Gorillaz teamed up to launch the Internet Explorer 9 Beta. Gorillaz.com has been optimised for Internet Explorer 9 to take advantage of some great new integration features with Windows 7. Powered by HTML5, Murdoc's Club Room is turned into an interactive space. Download the Gorillaz theme now!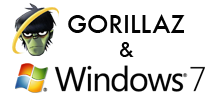 Gorillaz is offering a free and exclusive Gorillaz themepack for your Windows 7 PC, with Gorillaz desktop backgrounds and sounds. The Gorillaz theme is packed with 9 funky wallpapers all in high-resolution of 1920 x 1200 and boasts a lovely sound scheme.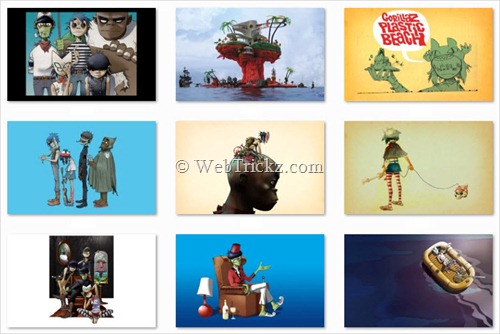 Download Gorillaz Windows 7 Theme (11.8 MB)