HootSuite has released a new and official version of its app for iOS which comes with full support for Apple iPad along with iPhone and iPod touch. HootSuite for iPad supports multiple social networks and profiles (including Twitter, Facebook and Foursquare), message scheduling, and on-board stats. Download HootSuite for iPad now!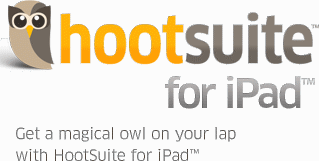 We've artfully hand-crafted this mobile app specifically for the iPad's unique interface and designed it to compliment your HootSuite web account. This new owl makes use of the iPad's large screen size to maximize the tools you'd typically use on the device, plus includes most of the goodies that you currently enjoy in HootSuite.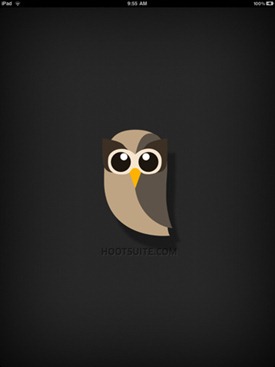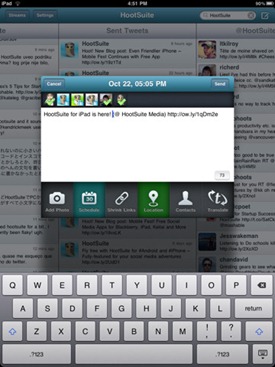 Special Tools built-into the new iPad HootSuite app:
Manage Twitter accounts, lists, and search streams
Update Facebook Profile and Business/Fan Pages
Check-in and shout via your Foursquare account
Translate messages to/from 50+ languages
Schedule messages to send in the future
Examine Ow.ly click-through stat reports
Add geo-location coordinates to messages
Share and store photos and files
Shorten web addresses with Ow.ly
HootSuite for iPad complements your HootSuite web account – you can quickly import accounts with a simple migration wizard to get started.
Download Here [iTunes Link]  Requires iOS 3.1 or later