Download iBlue Winterboard theme for iPhone
Previously, I shared with you a Cool Winter Board theme for iPhone designed by Bency. Now Bency has came out with another cool theme for iPhone users named as iBlue Winterboard theme.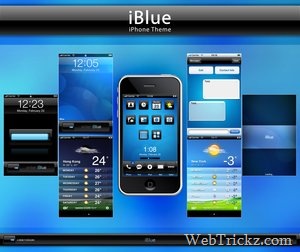 This is a cool and smashing theme for iphone and is more rocking than the previous one. Install "iBlank" and "Five Icon Dock" on Cydia. Have a try out !
Download iBlue iPhone theme Free   (password : bency-designs.net)