Indian Railways has finally released their official IRCTC Android app – "IRCTC Connect". The IRCTC app was launched last year for Windows Phone 8 and surprisingly it wasn't released for the most popular mobile platforms – iOS and Android. Finally, IRCTC app has been launched for Android devices running Android 4.1 and above. The app is available for free from the Google Play store and is ad-supported.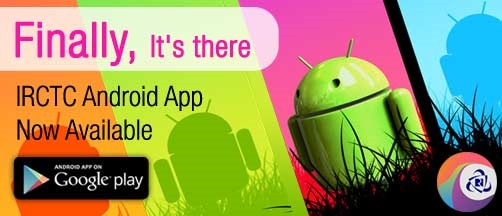 IRCTC Connect is the official Indian railways ticket booking application for Android that makes online ticketing possible anywhere, directly using your Android smartphone. The app has a simple and beautiful UI, allows users to use their existing IRCTC login details, and new users can register directly from within the app. It allows the facility to search and book train tickets, view booked tickets and cancel tickets as well. As mentioned, the app retains recently added passenger details which is pretty handy and shows alerts for your upcoming journey.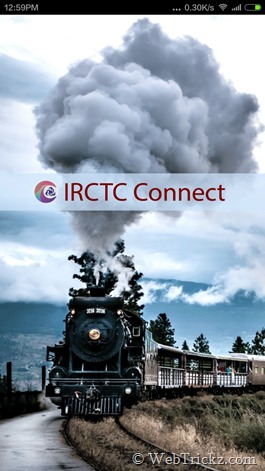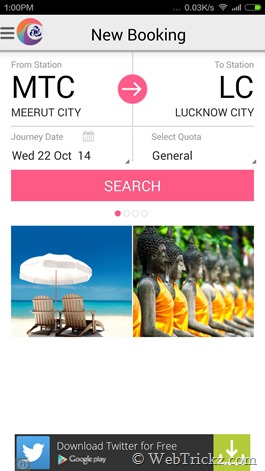 IRCTC has restricted the use of their app between 8 AM to 12 noon. During this interval, you can book tickets online through the official IRCTC website. Users can check PNR status of their booking, view availability for multiple trains at once, and add passengers information from history. IRCTC has also provided a detailed user guide with screenshots to make it easier for end users specially newbies to get started with their new mobile app for Android.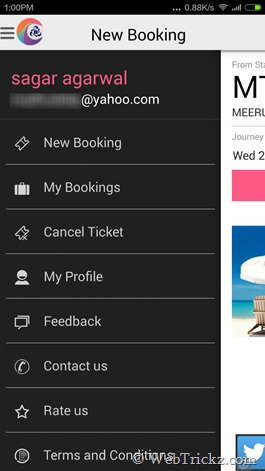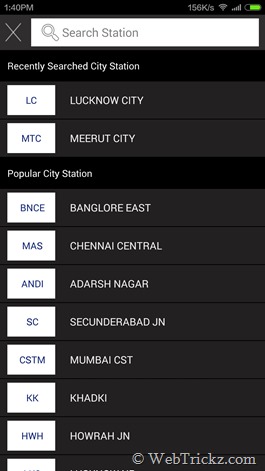 This is the initial version of IRCTC Android app so expect improvements and bug fixes in future updates. While trying the app, we were neither able to see our previous bookings nor cancel tickets was showing anything. This possibly could be a technical issue though. Users can provide feedback and see customer care contact information from the app itself.
Download Official IRCTC Android App [Google Play]