Microsoft has finally announced the first public beta of Internet Explorer 9 at a worldwide press event called 'Beauty of the Web' in San Francisco on September 15th. Earlier, MS has made available four platform previews of IE 9 to test drive the revamped browser.

Internet Explorer 9 offers substantial improvements the current version including: a streamlined interface, full hardware-accelerated HTML5, modern SVG and native JavaScript integration, support for the Web Open Font Format as well as faster overall performance. The new Internet Explorer 9 Beta provides a more secure, stable and fast browsing experience.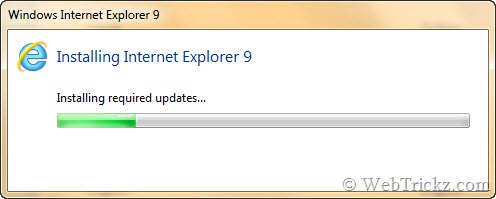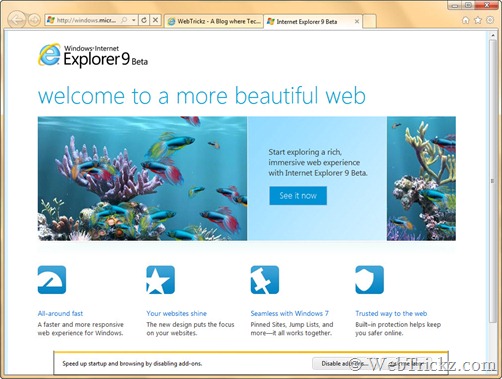 See: What's new in Internet Explorer 9?
The live webcast of the event and news of Internet Explorer 9 Beta will be available at 10:30 am PDT Wednesday.
Internet Explorer 9 Beta can be installed only on Windows Vista and Windows 7.
Internet Explorer 9 Beta is available in many languages. You can download IE 9 Beta in the language that matches your version of Windows or choose the English version.
Download Internet Explorer 9 Beta Now  [All Languages]
Or Download Windows 7 32-bit/64-bit Web Installer
Update – IE9 Beta will replace your current version of Internet Explorer 8.