iOS4 Software update for iPhone and iPod Touch is finally released and you can upgrade to iOS 4.0 (iPhone OS 4.0) now for Free. Below are the Official direct download links of iOS 4 for users who prefer to manually update their idevice.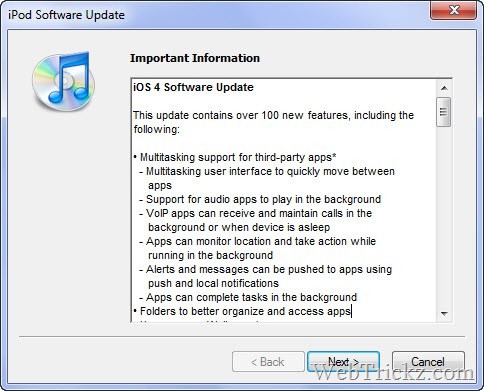 It is advisable to download these files using a download manager.
To Update iOS 4 manually, just connect your device and launch iTunes. Now select your device, and click the Update button while holding the Shift key (in Windows) and Option key (on Mac). Browse to the iOS 4 firmware location and chose the Open option to proceed. Let the device get updated.
Check this post to see "How to Upgrade iPhone/ iPod touch to iOS 4 using iTunes".
Also See: New Features in iOS 4 (iPhone OS 4 Software)
via [BlogsDNA]