After the announcement of New iPhone software 3.0 at WWDC conference, the Free iPhone OS 3.0 Software Update is now released and available for download.
OS 3.0 includes some great new features, as well as all the features from previous updates. iPhone OS 3.0 also lets you run the next generation of iPhone apps, like peer-to-peer games and more. If you've never updated before, now is the perfect time.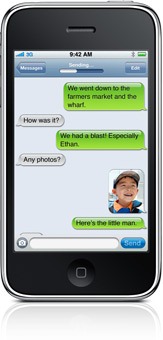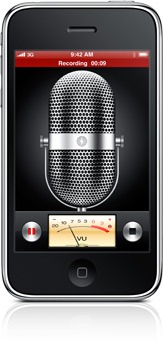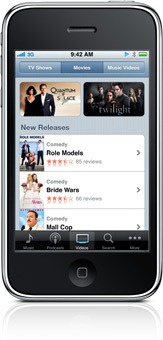 What's New in iPhone OS 3.0 Software Update ?
Cut, Copy & Paste
Landscape Keyboard – Rotate iPhone to landscape to use a larger keyboard in Mail, Messages, Notes, and Safari
MMS – Send MMS messages and include video, photos, audio, and contact info.
Spotlight Search
Voice Memos – Capture a memo, a meeting, or any audio recording on the go.
Improved Calendar
Download movies, TV shows, music videos, and audio books from the iTunes Store.
Enhanced Stocks App
The New iPhone 3G S comes equipped with OS 3.0 but you can update your previous iPhone for free. iPod touch users need to pay $9.95 for the new iPhone Software Update.
Our next post will be on How to Update your iPhone software to OS 3.0