Kaspersky Virus Removal Tool is a smart, portable and Free utility designed to scan and remove all types of Viruses or infections from your computer. This tool has now been updated to latest version 9.0.0.722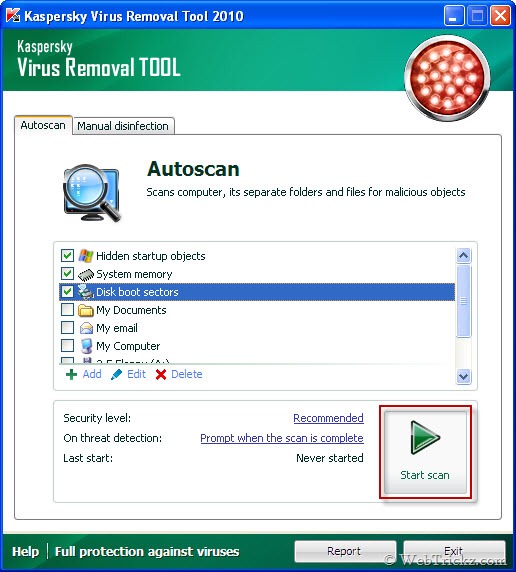 Though it does not provides real-time protection to your computer, but can come very handy when your PC is badly infected or on systems without latest databases update.
Highlights
Easy interface. 
Can be installed to an infected machine (Safe Mode supported). 
Integral search and removal of malicious software: effective combination of signature detection and heuristic analyzer. 
System Analysis and interactive scripting language.
Note – This tool is not meant to be used as an antivirus solution for everyday use.
Supports: Windows XP (SP2 or higher), Vista (32-bit) & Windows 7 (32/64 bit)
Download Kaspersky Virus Removal Tool 2010  (57.7 MB)