TechSmith is now providing their most popular screen capturing software, SnagIt 7.2.5 Free. This offer is actually for CT readers but you can also avail it. SnagIt helps me a lot in my day to day blogging activities and I must say it simply awesome.
SnagIt is the screen capture and editing software that lets you add stunning effects – and helpful instructions – to anything you see on your PC screen. SnagIt's powerful built-in Editor lets you crop, resize, adjust color, add text and apply custom effects to your screenshots and images.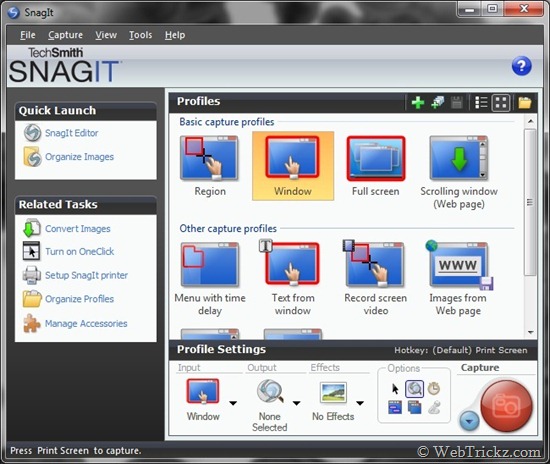 Follow the steps below to get SnagIt 7.2.5 Free:
1) Visit this promotional page.
2) Fill up your details in the form at right side. Click on Send My Key!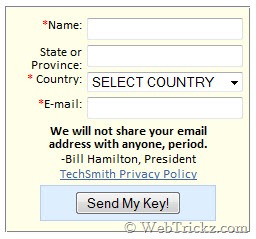 3) After submitting, you'll receive an email with genuine license key of SnagIt 7.2.5.
4) Download SnagIt 7.2.5 and activate it to full version using the license key. Enjoy!
Using this offer, you can also upgrade to the latest version of SnagIt 9.1 for 50% off the full purchase price!