Like Kaspersky, AVG & Avira AntiVir, Norton has now decided to offer Rescue tools that allow users to fix and clean the most severely infected Windows PCs.

Norton Bootable Recovery Tool – allows Norton users to boot a PC into a safe state when a system is so deeply infected that it won't work properly or even boot up. The Norton Bootable Recovery Tool wizard automatically creates a bootable CD/DVD device or USB bootable device in a quick and easy way. It provides the option to update the latest definitions on a USB key. You can also create an ISO file and save it on your PC.
Using NBRT, you can create a customized Rescue Boot Disc that boots in Safe mode, starts cleaning up your infected system, and gets back your PC to health quickly.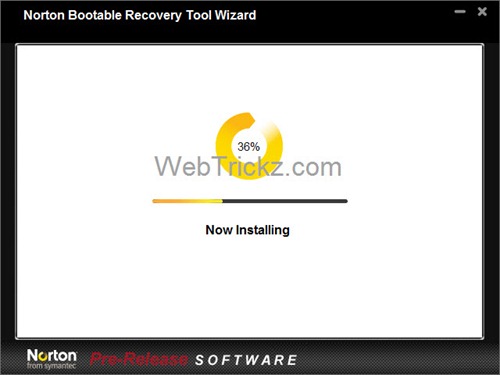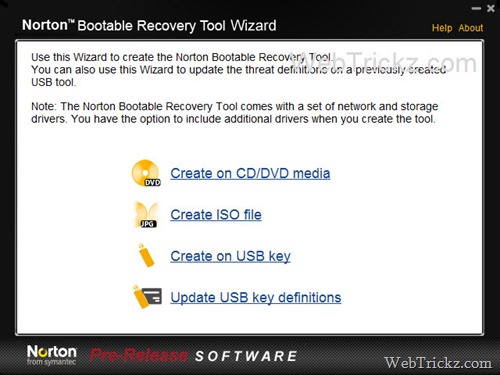 To create a rescue CD/USB, just Download the 'NBRT-Retail-Downloader' file and run it. It will then download a file 'NBRTWizard.exe' (166 MB in size) which you need to install on Windows. Using, Norton Bootable Recovery Tool wizard, create a desired bootable device, boot your PC from it, and then scan to remove malicious threats easily.
NBRT requires a beta key which you can easily get by registering for the NAV 2011 or NIS 2011 beta. Register here
System Requirements: Windows XP with Service Pack 2 or 3, Vista, or Windows 7