Norton Power Eraser is a beta program from Norton Rescue Tools, which is designed to target and eliminate hard to remove threats and unique types of crimeware.
These days Cybercriminals are using crimeware known as "scareware" or "rogueware" that trick users into unknowingly downloading threats onto their PC. The affected system is posed with bogus pop-up alerts or security messages that scare you into thinking your PC has been infected and needs to be fixed immediately.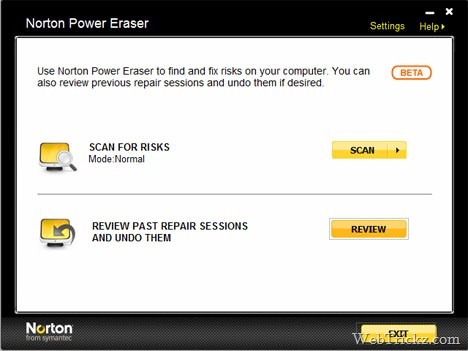 The NEW Norton Power Eraser is specially designed to aggressively target and eliminate deeply embedded and difficult to remove crimeware that traditional virus scanning doesn't always detect.
Note: Use Power Eraser only when nothing else removes the threat and you accept the risk that the scanner may quarantine a legitimate program.