Download Official Google Reader App for Android
Google has silently released the official 'Google Reader' Android app, available for Free download. The app syncs with Google reader on desktop and makes it easy to read the latest news and RSS Feeds. It supports all the basics you'd expect like unread counts, friends, sharing, liking, and starring, but it also has a whole lot more, including:
Multiple accounts
Synced preferences
Full subscription features (subscribe and search from your phone)
Search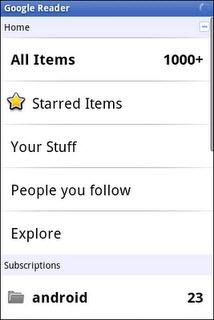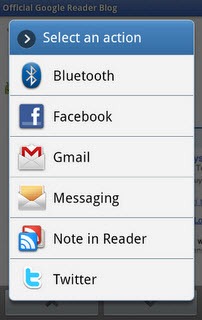 Just search from your phone or use the QR Code given to Download and Try it Now!

via [Android Guys]