WinZip, one of the best and most popular file compression utility for Windows is now released for iOS devices. Surprisingly, the app specially designed for iPhone, iPad and iPod touch is absolutely Free, available on the App store. WinZip for iPhone offers an easy-to-use interface to quickly open and manage compressed Zip files on your device. It even lets you view .zip file email attachments and open encrypted Zip files.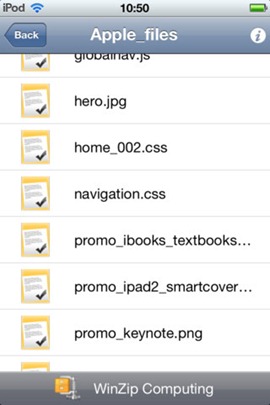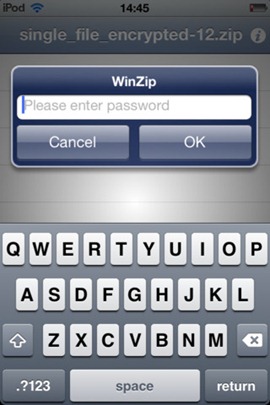 With WinZip, iPhone and iPad users can:
Open Zip files and Zip attachments from email
Browse and view Zip files, including multi-file attachments
Open encrypted Zip files
Copy the contents of Zip files to the clipboard
View Zip file attachments from webmail (Yahoo, Gmail, Hotmail, etc)
Zipped file formats supported include: .txt, .doc, .docx, .xls, .xlsx, .ppt, .pptx, .rtf, .pdf, .key, .numbers, .pages, .htm, .htm, .jsp, .bmp, .jpg, .jpeg, .tif, .tiff, .png, .gif
Unfortunately, the app doesn't offers the ability to open and view .rar files which is a standard and popular data compression format.
Download WinZip for iPhone [iTunes Link]