You might be thinking why I am asking you to get Old version of App's ?
Answer: Sometimes upgrading to a newer version can be a good thing, but many times your computer may not be compatible with the new version. The new version is bloated with useless functions, or all the previous options you liked are no longer available.
OldVersion.com has been supplying the online community with old versions of various programs since 2001. It is the only place where you can find old versions of various useful programs easily, without the need of searching them everywhere. There are currently 2834 versions of 189 programs while new programs are added timely.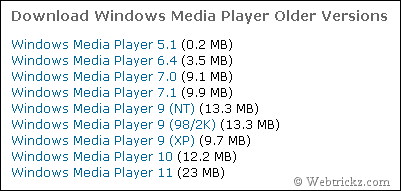 The Apps are categorized under various categories like: Communication, Graphics, Multimedia, Internet, File Sharing, Utilities, Security, Enterprise, FTP. A search box is also available to simply your search.