Today, the final versions of the world's most popular mobile Web browsers, Opera Mini 5 and Opera Mobile 10 have been released. The final build is consumer ready and supports nearly any mobile phone. Now get Opera-driven Web experience, complete with unmatched speed, style and cost savings.
Opera mobile-browsing duo aims to deliver the best Internet experience on nearly any mobile phone, along with a unified look and feel and innovative favorite features, such as Speed Dial, password manager and tabbed browsing.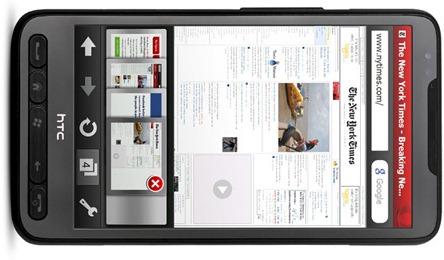 Opera Mini 5 is available on all Java-based and Blackberry phones, as well as Android and Windows Mobile (both in beta only) phones. Opera Mobile 10 is available on Windows Mobile and Symbian S60-based mobile phones.
Download Opera Mini 5 or Opera Mobile 10 directly to your phone at no cost from m.opera.com/, or download and install through your computer.